Here at R&F, we love designing custom steel buildings. Our design process unlocks a world of possibilities and building combinations that offer more choice and provide customers with a unique building that is made for you and your own needs. Sometimes standard solutions just don't fit the bill, we work with you to deliver a superior quality custom design at a fair price.
Many people think that custom design equals a higher price tag, but that's not the case at R&F. Every length of steel that goes into one of our sheds is ordered to size and cut to length, so you only pay for what you need. This streamlined design and manufacturing process, sets us apart from 'kit only' shed suppliers.
When it comes to shed design, there are so many choices to make a shed that is perfect for you and the application.
Unique cladding profile
Combination roof styles
Extending from an existing structure
Tapered and odd shaped buildings
Special types of windows and glass sliding doors
Eaves and overhangs
Large lintel beam openings (6m, 9m, 12m) for easy access
No matter what you choose, our team has the practical hands-on experience to tackle the toughest challenges.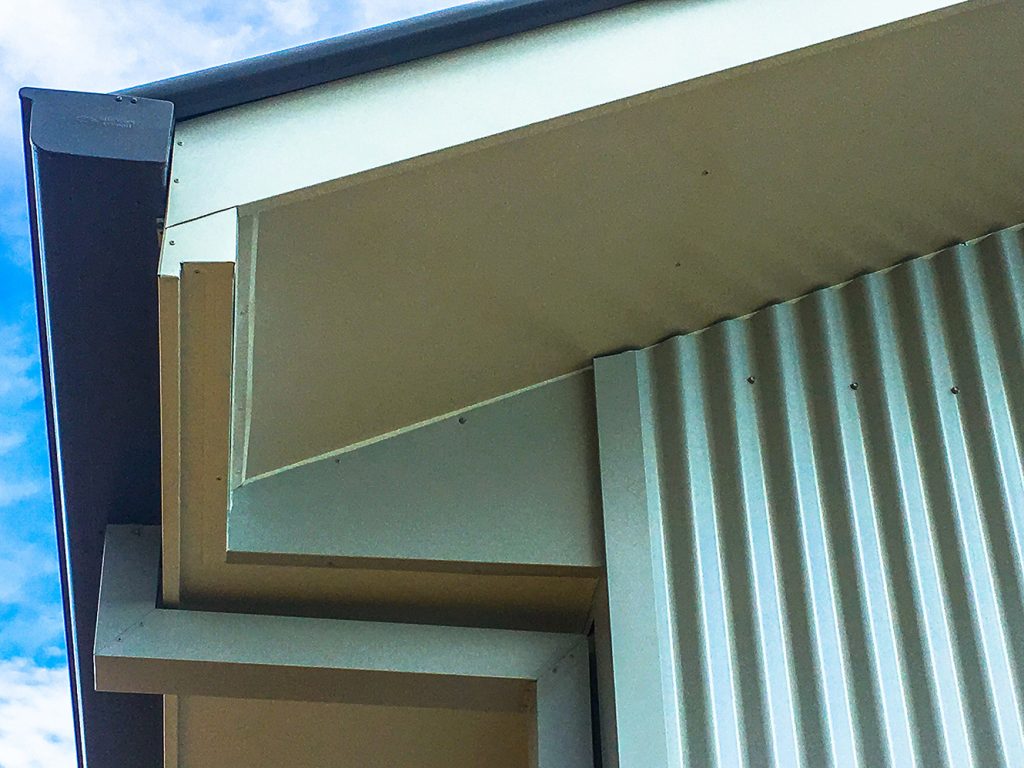 As you settle on the design choices you want, here are a few options to make the decision-making process easier:
Larger bay sizes
Broken pitch/saw-tooth roof styles
Non-standard mezzanine floors (liveable or for storage)
Eaves and cantilevered awnings
Higher heights (exceeding 6m to top of gutter)
Extra wide awnings and gable extensions
Eliminate a column, creating an extra wide bay (lintel beam opening)
Customised cladding options
Panel-lift doors
Roller shutters
Click here for more information on designing your own custom shed.