When you need to accommodate more, an R&F Acreage Shed is a strong and versatile structure. You may need to protect more cars, a truck, a boat, a horse float, a caravan, or just want the extra room – nothing is too big for an R&F Acreage Shed!
No matter what your storage needs are, there is a solution to be found with your friendly design team at R&F. When bigger is better, these sheds are engineered for larger space but still elegant enough to complement your home or workplace.
Flexibility is key which is why every R&F Shed is carefully designed and engineered for you and your site. This means we consider opening widths, clearances, accessibility, internal space, vehicle manoeuvrability and of course the design and integration with your property and natural environment.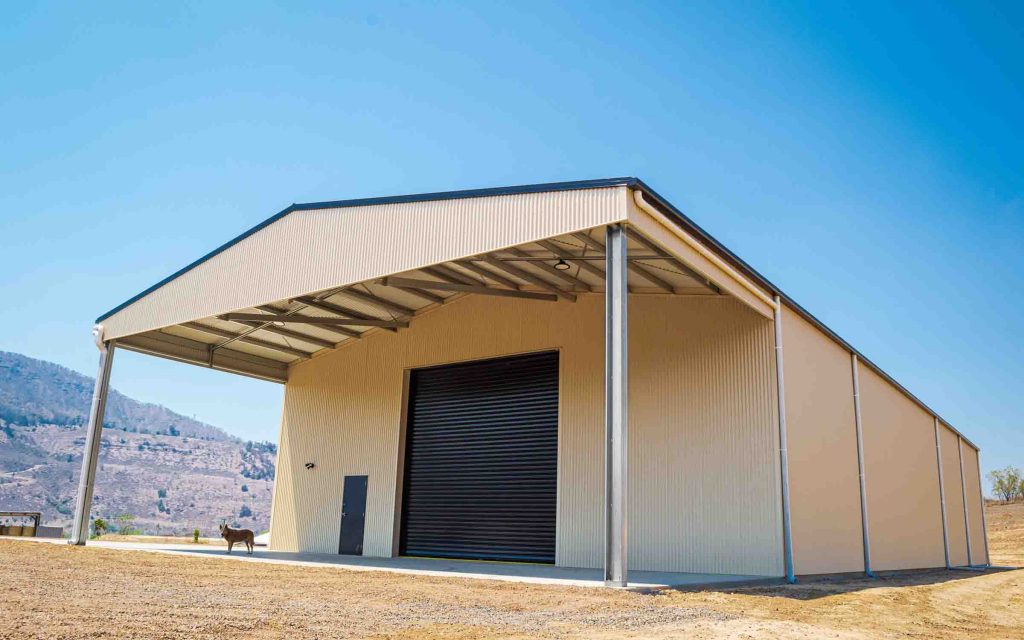 Building a secure acreage shed is of paramount importance to us. Choose from the following security upgrades to keep your belongings safe and protected:
Security screws
Roller door bolt to floor locks
PA door coded entry systems
Security screens for windows and sliding glass doors
An added advantage to upgrading the security of your shed is the reduction it may have on your yearly insurance premiums for your valuable assets.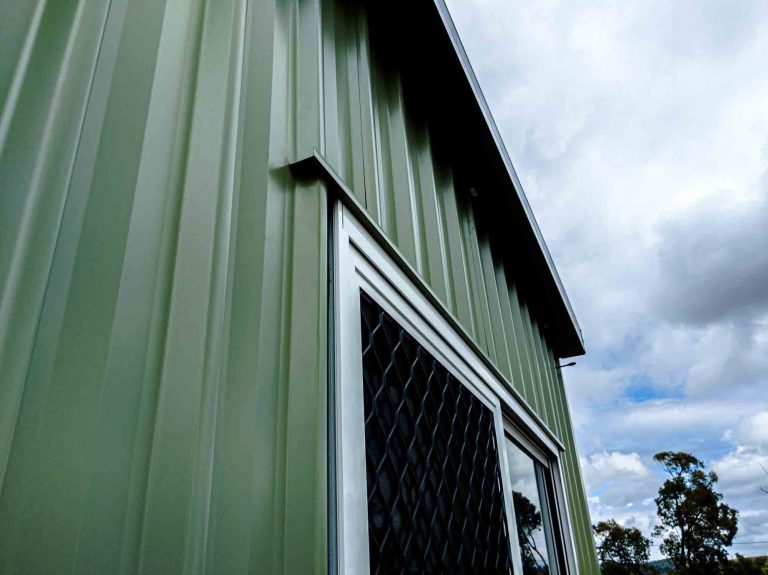 We design your acreage shed to perfectly accommodate what you want to store there. Choose any width up to 24 metres wide or select one of the economical increments in 9 metres, 12 metres, 15 metres and 18 metre spans. The length can be whatever you need or you can try to optimise the use of steel members and work to bay lengths of 3 metres, 3.5 metres. 4.5 metres and 6 metre increments to utilise the steel members.
Designing an acreage shed is easy with our fully customisable range of design options:
Roof ventilators
Security and fly-screens
Light panels
Eaves
Vermin proofing
Personal access doors
Lock up bays
Glass sliding doors and windows
Domestic and industrial roller doors – manual or motorised
Click here for more information on designing your own acreage shed.
Click here for acreage shed design inspiration.