A strong and secure steel garage is the best way to provide you with peace of mind while protecting your valuable vehicles, tools and equipment.
Whether you need to store your equipment, lock up your vehicle, or create a man cave, home gym, or workshop, an R&F Garage provides strength and durability with a streamlined design and visual appeal.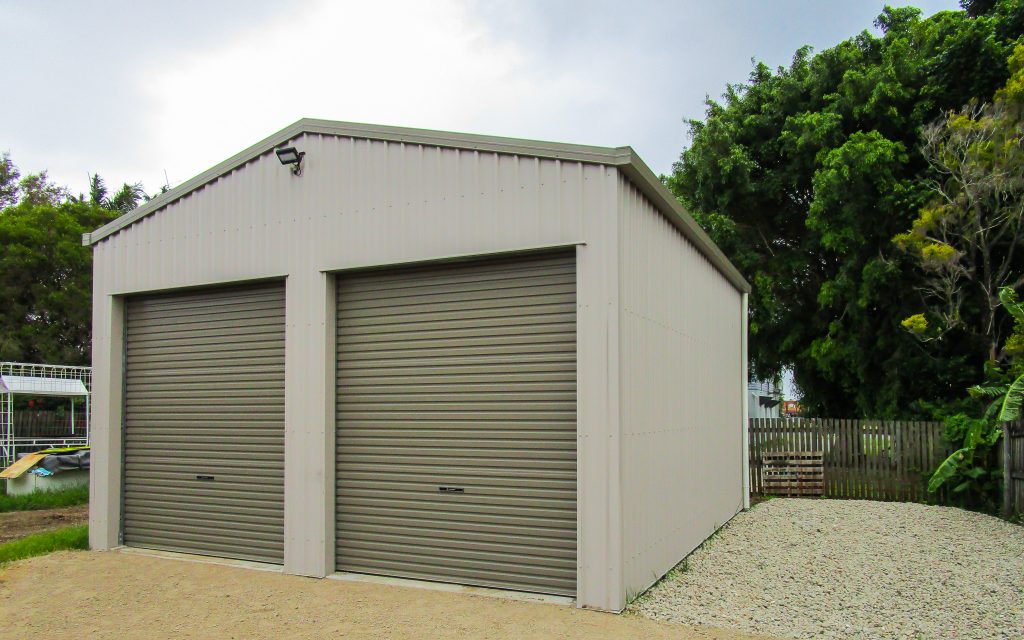 Choose from one, two, three or more bays and decide which span is the best fit for purpose. From the common 6 metre span to 7.6, 9, or 12-metre spans, we can accommodate any design or tailor something unique for your needs.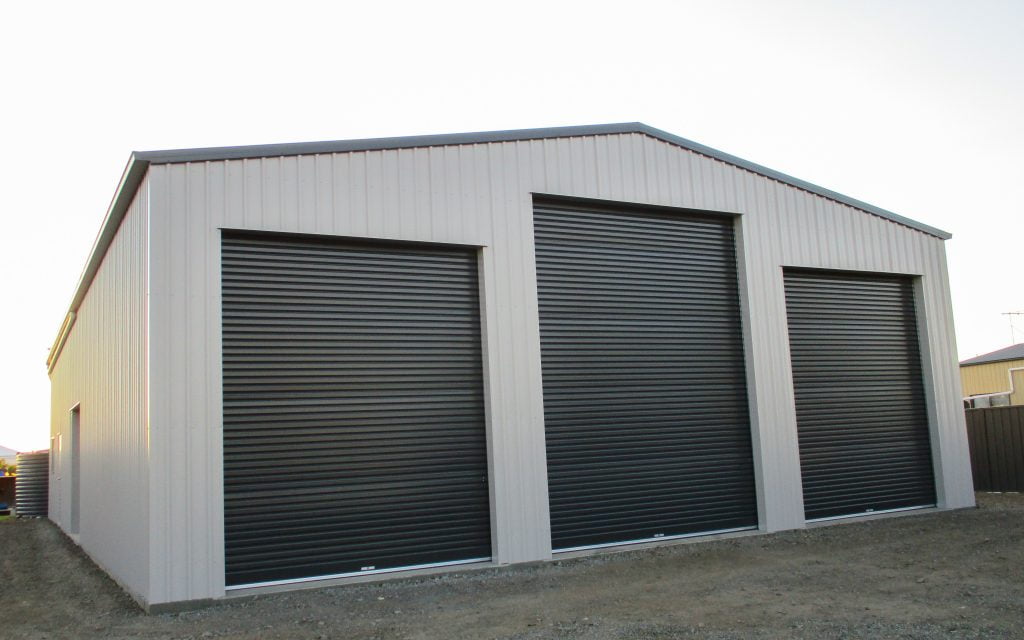 Features
You can design a garage that is simple and basic, or maximise both functionality and style with any or all of the following features:
Mezzanine floors
Internal walls
Custom cladding

Design Options
The sky's the limit when it comes to designing a garage to your specifications. We offer varied bay sizes, custom roof pitches, and awnings or gable extensions. You can also customise further with the following options:
Glass sliding doors and windows
Domestic and industrial roller doors – manual or motorised
Vermin proofing
Roof ventilators
Security and flyscreens
Personal access doors
Lock up bays
Light panels
Eaves
Click here for more information on designing your own garage.
Click here for garage design inspiration.